10/01/2018
New Year's resolution - a healthier me!
Are you one of those who made a New Year's resolution to completely change their lives and do something for their health? Great, you made the right choice. An important part of a healthy lifestyle is being active. Regardless of your sport of choice, you must ensure you have the correct posture and that you feel good while moving. Our Miss Sporty Cheek by Lisca collection will ensure breast support and allow your skin to breathe during exercise. Miss Sporty collection includes the entire look – a sports bra, briefs, leggings and top. With your equipment sorted out, there are only two more things you need to do – start and stick to it :).


Persistence is easy to talk about, but the real trial comes when we are faced with a challenge and are tempted to give up. We asked Ana Bucik how she copes with difficult moments and her advice for greater success.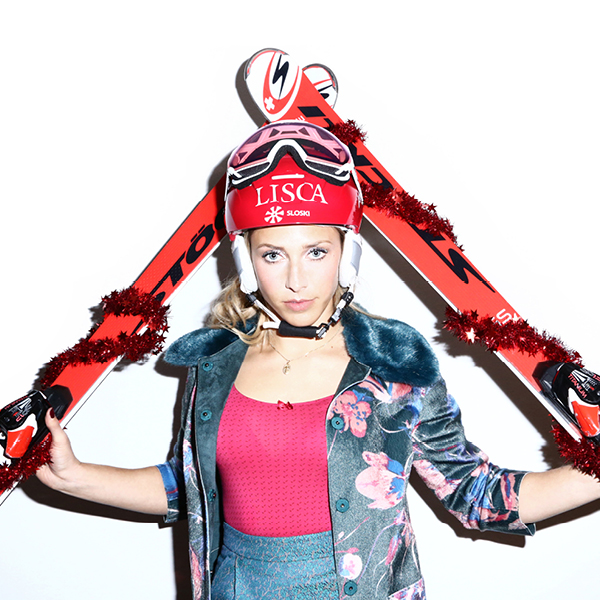 1. Many women set a healthier lifestyle as their New Year's goal. This often means that they decide on a healthier diet and include sport in their daily routine. Ana, what is your advice to girls who enter into the New Year with incredible energy and enthusiasm for sports?

Congratulations on taking the first step! For me, sport is part of my daily routine, but I know how difficult it is to start something new. Every day is a great day for new decisions and new beginnings, but there is something special about New Year's Day, which makes it the perfect time to decide to do something for yourself :). So, if you have enough will and enthusiasm, you are already half-way there. Every one of you has your own reasons to start and your own goals that you want to reach. Keep them in mind when it gets difficult. You can write down your main motivation and read it when you need to resist a delicious cake :).


2. What helps you in those moments when you just want to stay at home and in bed, but you know that you have to go to a difficult training session?

Sometimes it is really difficult to get out of bed and go to the training. I usually whine about it for a bit, then I take a deep breath and say to myself: "Ana, let's go!" I remind myself why I do what I do and that I love doing it. Sometimes it can be very helpful to hear encouragement from my teammates and couches, but I can't always rely on that. It is important to find the will and endurance within, since you are doing this for yourself. The first step is often hard, but then it gets easier and easier, and you are glad that you kicked yourself out of bed.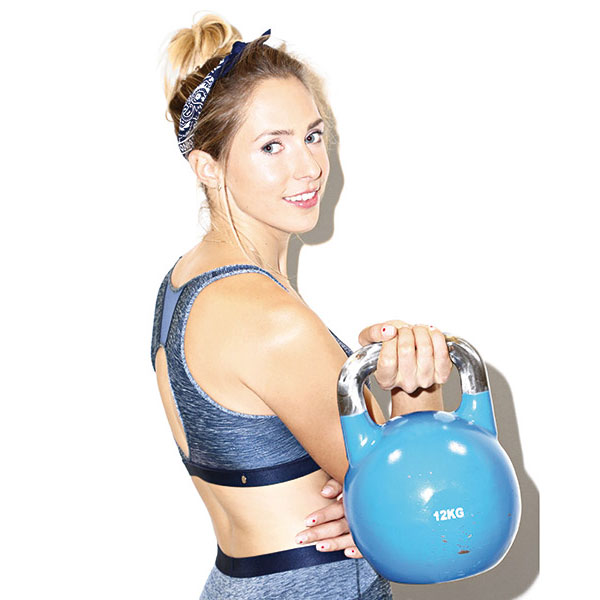 3. Talk is easy, but it is difficult to actually start. What would you advise your best friend who cannot find the motivation to take this first step?

Hmmm ... This is difficult. I think it's great if friends tackle their new year's resolutions together. This means that they can motivate each other to start moving. Every person is different and needs different motivation. For me, the best motivation is the goal I set for myself. Not necessarily the finishing line, just a goal I set for that day or that training session. Every time, I set a new, more difficult goal. And these small goals bring you to the final result.


4. For you, what is the most important thing about your underwear when you train?

Comfort is the most important thing. I cannot train with bad skis or in too-tight ski boots - and nor in underwear that does not suit me. It must provide support, feel comfortable on my skin and must be able to bear a lot of pressure. If it looks great as well, that is always a plus :).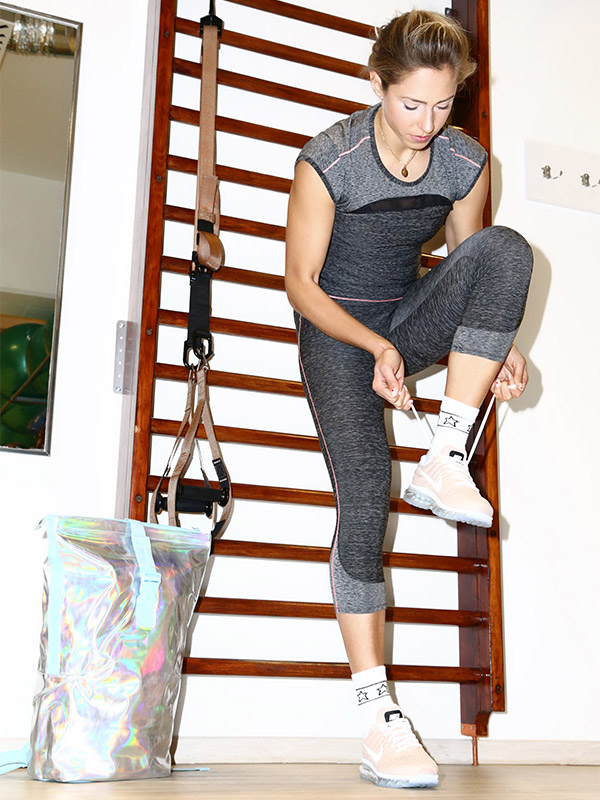 Ana is wearing Miss Sporty collection Cheek by Lisca.
4. As a professional athlete, you are probably used to ups and downs. Most women who do not reach their goal immediately, quickly lose their enthusiasm and find it hard to keep going. What is your advice for them?

Unfortunately, the roads and the results don't go only up. That is sport and that is life. It is important to learn something new from every failure. After a fall, it is often hard to find the strength to start again, but we must bear in mind that this is the part of the road where we gain the experience and power to become stronger. No goal is reached overnight, which is why it is important to keep going even under the most difficult moments. If you give it your all, you will be satisfied and happy in the end.


5. Finally, can you share some of your New Year's resolutions with us? :)

I don't have many. My biggest wish is probably no secret :). In 2018, I will try to enjoy myself as much as I can and look forward to all the beautiful moments ahead of me. Both on and off the snow. You could say that this is my new year's resolution :).